Social and Emotional Learning (SEL) is the process through which children and adults acquire and effectively apply the knowledge, attitudes, and skills necessary to understand and manage emotions, establish and achieve positive goals, feel and show empathy for others, establish and maintain positive relationships and make responsible decisions. (Collaborative for Academic, Social and Emotional Learning, CASEL)
Irvine Unified School District and Beacon Park K-8 School support the social-emotional development of your child.  We understand the foundation SEL provides for safe and positive learning, which enhances student's ability to succeed in school, careers, and life.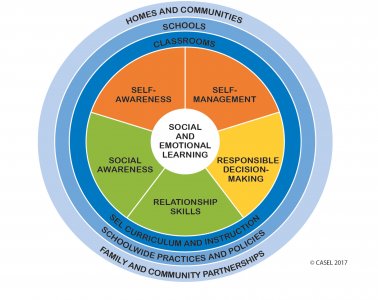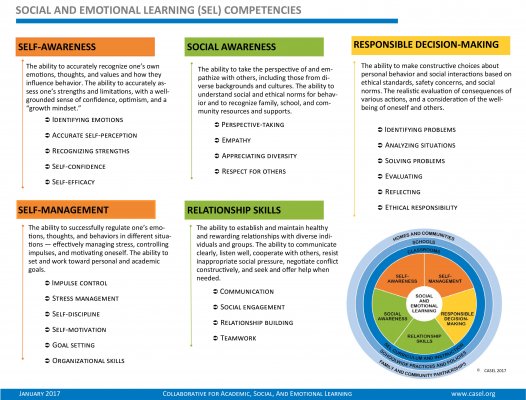 Calm Classroom 
Calm Classroom is a SEL program that integrates school-wide mindfulness into the classroom. Mindfulness is defined as the ability to pay attention to the present moment with a kind and open attitude. The daily practice of mindful breathing, stretching, focusing, and relaxation exercises cultivates a greater sense of self-awareness, mental focus, and emotional resilience. 
Students take 3 short breaks throughout the day to relax and re-energize their bodies and minds. 
Below are some articles provided by Calm Classroom: 
Why Mindfulness Belongs in the Classroom: 
https://www.mindful.org/why-mindfulness-belongs-in-the-classroom/
Mindfulness in Education Research Highlights: 
https://greatergood.berkeley.edu/article/item/mindfulness_in_education_research_highlights
Playing Nicely with Others: Why Schools Teach Social Emotional Learning: 
https://parenting.blogs.nytimes.com/2014/12/04/playing-nicely-with-others-why-schools-teach-social-emotional-learning/?smid=fb-share&mtrref=undefined
Using Brain Breaks to Restore Students' Focus: 
https://www.edutopia.org/article/brain-breaks-restore-student-focus-judy-willis
 
For more information, please visit: https://calmclassroom.com/
Lunch Bunch 
Students are offered Lunch Bunch gatherings once a week. These provide the opportunity for students to join the ERC during lunch to engage and socialize with peers in games and fun activities
 
Community Circles:
 A community circle is a meeting to get everyone on the same page, discuss a new rule, identify an ongoing issue during recess, or discuss ways to enhance learning. 
Community circles are designed with the intention to find a solution to a problem, discuss expectations, and learn about each other separately from academics, while strengthening communication skills between classmates. Community circles are never to single a student out, hand out punishments or consequences, nor to force a student to speak about a situation or topic.